Here is some quick info to get started. It's pretty straightforward to get going.
Step 1
First plug the stick into the HDMI port on your TV and USB Power source. Either into the wall socket or USB port.
Step 2
let it load up.
Step 3 
Due to recent changes to the FireTV (v5.0.5.1), you now require to login with an Amazon account. If you don't have one its FREE, quick and easy to sign-up for one at:

Step 4
Let it load up to the Firestarter homepage.
FIRST thing you need to do before you start KODI is add your internet connection.
Find your WiFi connection from the list and select it
Enter your Wifi key here and Connect.

Step 5
Then go back to the Fire TV homepage.
The go to Apps. You should find Kodi here.
Kodi may not be here yet if the FireTV version has not been updated to v5.0.5.1. Until it updates to this version go to:
Settings > Applications > Manage Installed Applications > Kodi > Launch
If you want to check the version of the FIRE TV go to:
Settings > System > About
IMPORTANT! – information regarding your ISP (Internet Service Provider)…
There may be streaming issues if you do not check the security and seetings below.

For BT Broadband users have a look at this page:
BT HomeHub – Fix streaming issues with Kodi

For Virgin Media Broadband users have a look at this page:
Once you are in KODI you will see the following screens….
TV SHOWS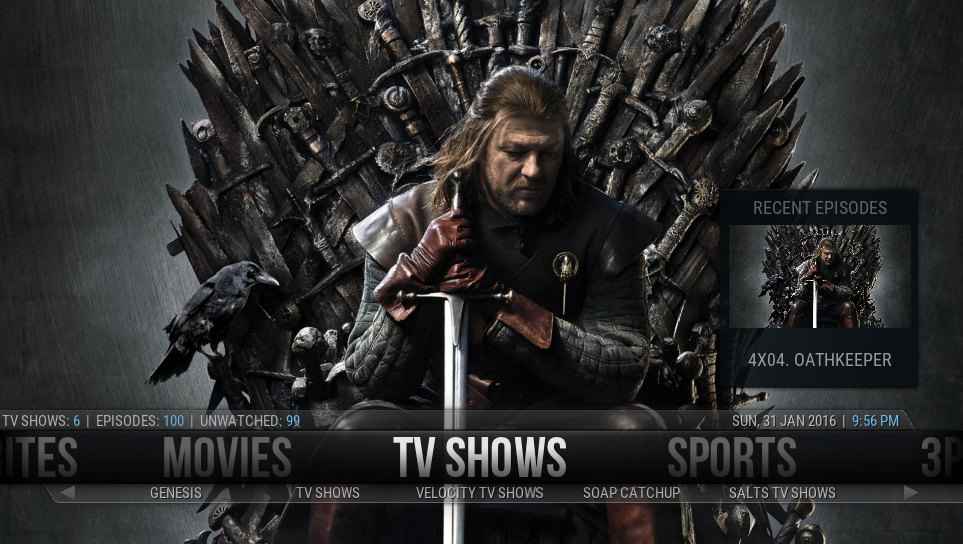 MOVIES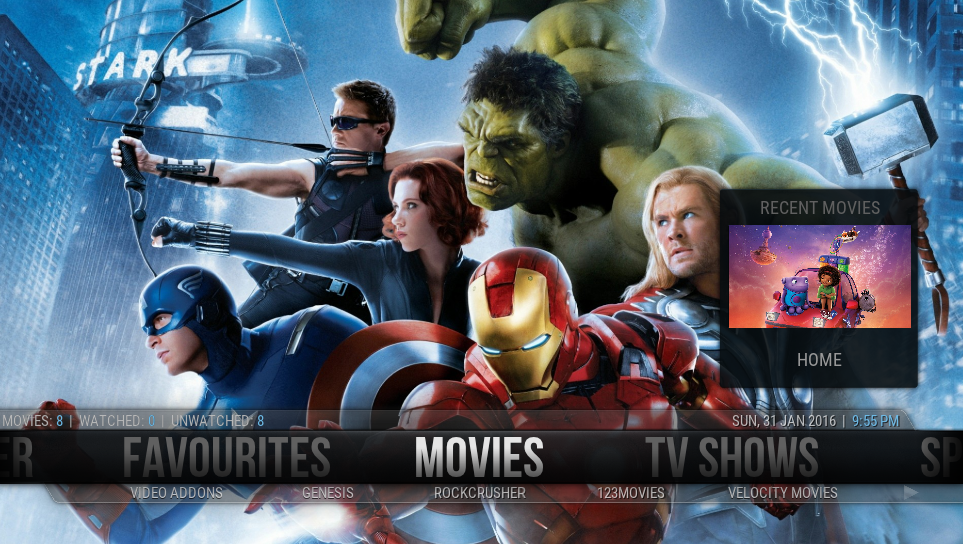 MUSIC
3pm Kick Offs
SPORTS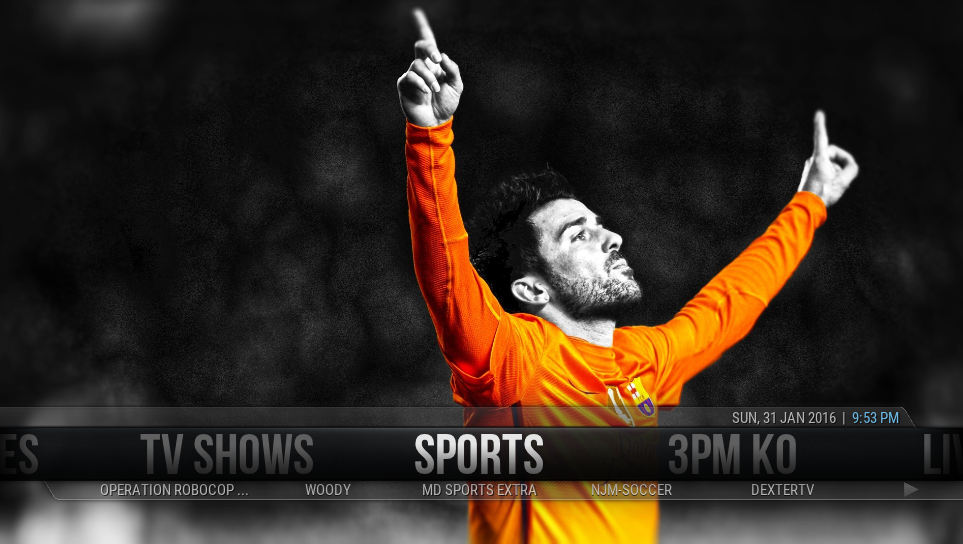 LIVE TV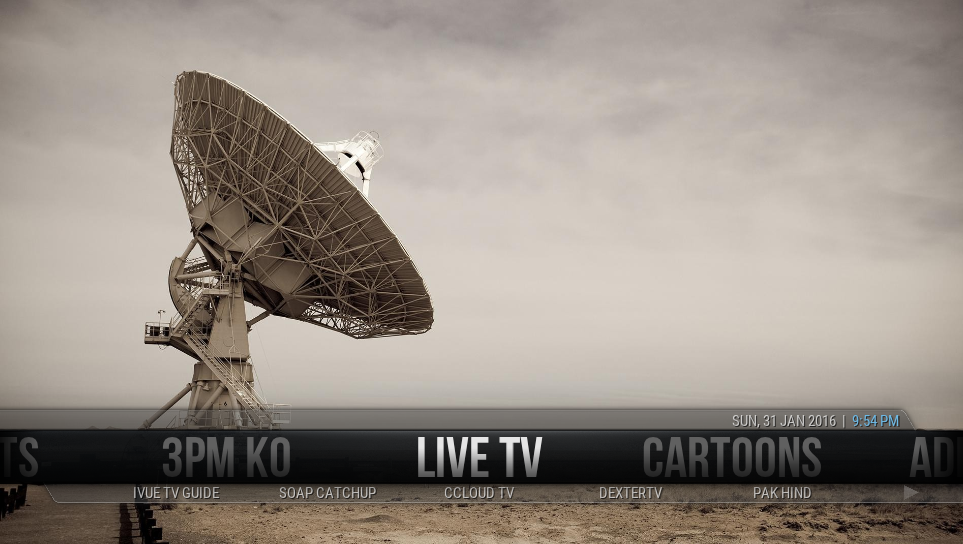 CARTOONS